Toronto, Canada
Ontario
Bohemian Babe Travels to Toronto
by Christina Grozik
There are many wonderful things about Toronto. The people are absolutely lovely, not to mention awesome at giving suggestions on things to check out in the city. There seems to be a lot of support for locally owned shops, which is super, and also a vibrant art scene wherever you go. This is my list of 10 things to do while touring Toronto.
1. KENSINGTON MARKET
Kensington contains a wide variety of styles and ethnicities. The bohemian shops add a lot of color coupled with the vibrant signage – there's definitely no lack of creativity in this area. The walls of the buildings and storefronts were adorned with a spectacular variety of artwork. Whether graffiti, a decorative bike rack or the world on top of a chair welcoming you to the area, you know that an adventure is to be had on these streets.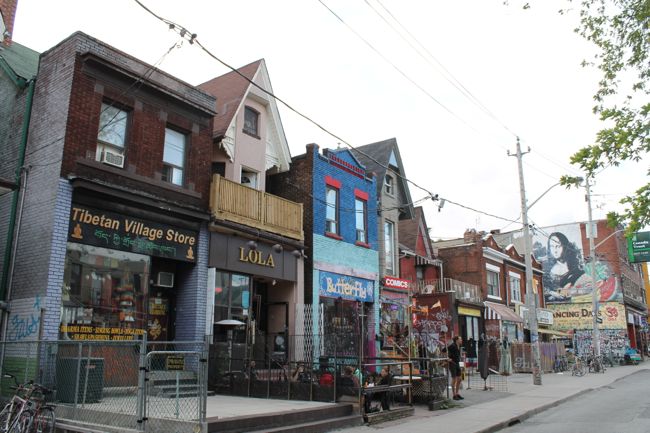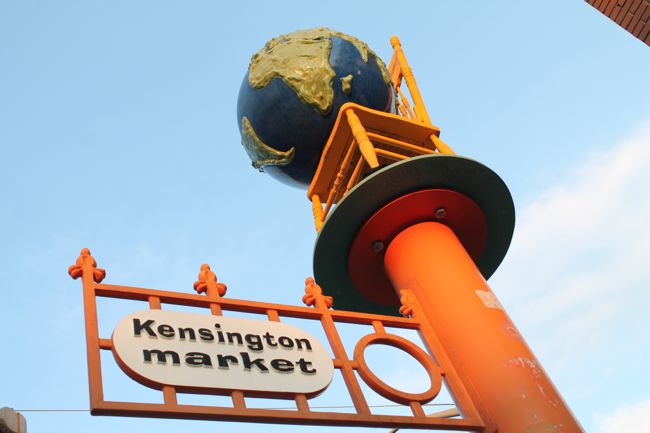 2. CASA LOMA
Toronto is also the home to an 18th century gothic revival style castle called Casa Loma. Being a fan of the medieval period, I was thrilled to see what is known as the "House on the Hill." This place is filled with Elizabethan style plasterwork and carved walnut paneling. There are also five acres of estate gardens. You could spend the day marveling at the magnificence of this structure that was built between 1911-1914 for the cost of approximately $3.5 million dollars. It's rich with history and there's no doubt that my visit was a grand one.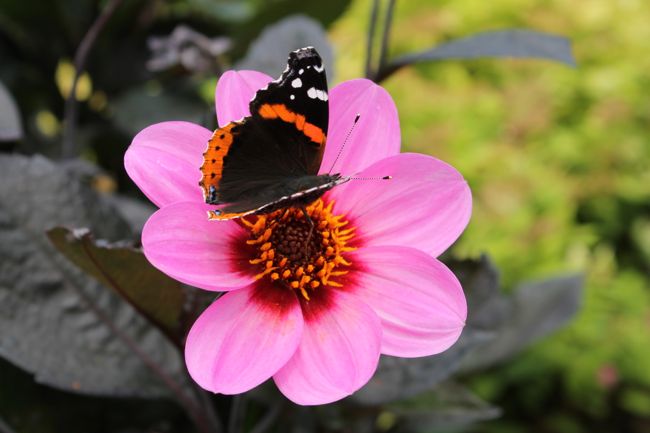 3. THE TORONTO ISLANDS
The Toronto Islands are a great place to retreat from the hustle and bustle of city life. The span of the islands is over 570 acres and comprised of the largest urban car-free community in North America. There is something for kids of all ages with the incredible gardens, beaches, an amusement park and recreational activities. You can rent bicycles, quadricycles and canoes, but I chose to journey on foot. The day I went it was raining, yet it was still a pleasurable experience. It was actually a lot of fun and maybe more so since I only encountered a few other people on my entire trek. It was as though I had my own private island. This is a great location to capture the skyline of Toronto.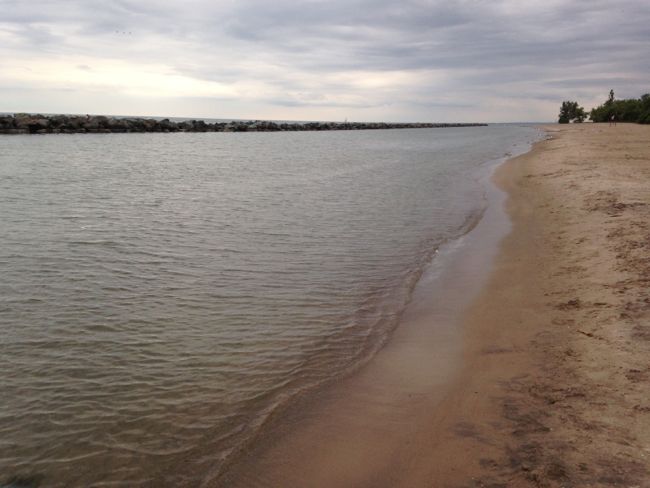 4. QUEEN STREET
Often compared to New York City's Soho area, Queen Street is lined with trendy dining options, vintage shops, novelty boutiques, art galleries and nightlife. It's an "adventure in the unusual" and for that, I dig it. It is also where I tasted the "worst beer" that some guy on Yelp has ever had at the colorful establishment of Squirly's with the awesome Karen, tending to the bar.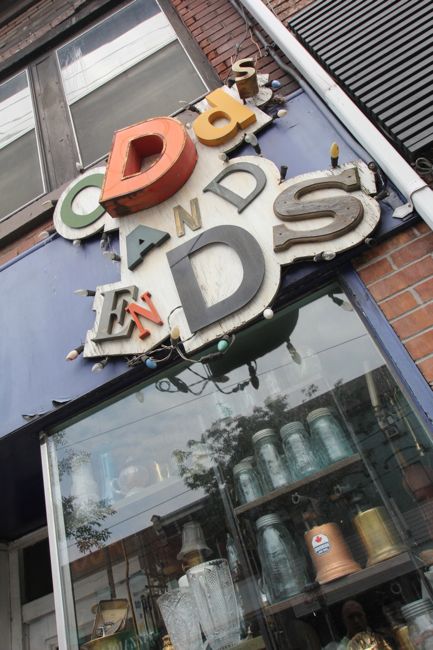 5. ROYAL ONTARIO MUSEUM
I got lost in the incredible pieces at the Royal Ontario Museum. What a trip through history! The works ranged from the ancient Romans to Chinese temples and even treasures from the Earth.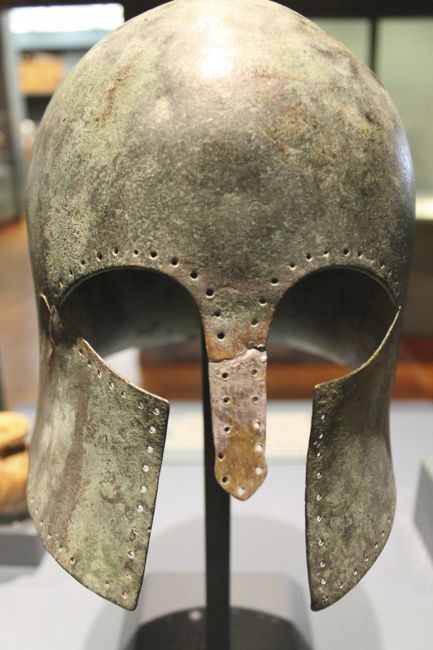 6. DISTILLERY DISTRICT
This district is an interesting collection of Victorian-era architecture that comprises more than 40 buildings. It's a mixed-use area that brings together artists, entrepreneurs, the business crowd and just those looking for a day of exploring. I enjoyed the dramatic fusion of the repurposed buildings with chic boutiques, trendy restaurants and live entertainment. It appears to be a good model for the balance between living and working.
7. SMOKE'S POUTINE
No matter who I asked what the must-have dish was in Toronto, I was directed to make sure I was on the verge of being famished, and to seek out a Quebec classic called Poutine. It consists of a bed of fries, curd and gravy with toppings of your choice. Whether you are into meat-oriented dishes or just dig the veggie side of things, there is a recipe for you with over 30 core items to choose from. Being the adventurous type, I thought I would get my salivary glands flowing with the Veggie Nacho Poutine. It was topped with salsa, sour cream, jalapeno peppers and guacamole. It was served in a brown to-go box style container and filled to the brim. I went with standard size for $8.99, which was more than enough.
8. CN TOWER
The CN Tower is a popular attraction in Toronto, providing breathtaking views of the city at a variety of observation levels. There are also several restaurants on the premise and even a theater. The tower stands at approximately 1,815 feet with 11,176 stairs and 11 elevators.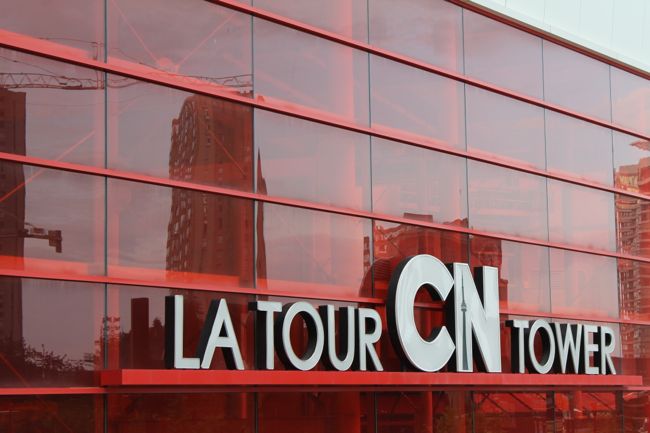 9. DRINK A CANADIAN CAESAR
After talking to various people on the street, they suggested that I try a Canadian Caesar cocktail. From what I understand, it was created and is primarily consumed in Canada. What is it, you ask?
A recipe I learned from Alanna, my waitress, at Trattoria Nervosa in the Yorkville area is as follows:
Rim the glass with celery salt
Add ice
Put in a few dashes of hot sauce
Include a few dashes of worcestershire sauce
Add Clamato (which is a tomato and clam broth mixture)
And of course, the vodka
10. YONGE STREET
This area is located in the heart of Toronto and is a major hub of transportation and shopping. It's what I describe as the hustle and bustle of a city. It's a highly trafficked area in both the vehicular and pedestrian aspects.
Travel Light-
Bohemian Babe