Laguna Beach, California
United States
Bohemian Babe Travels to Laguna
by Christina Grozik
There are so many reasons to fall in love with Laguna Beach. I have visited the area several times and find it to be a great place to retreat. It has a happening arts scene, breathtaking landscapes, groovy folks, delicious dining options, spectacular shops and an awesome laid back vibe. It allows one to take a deep breath and just be.
Still need more convincing? Well, here are 10 Reasons To Land In Laguna.
REST AT THE ROAD HOUSE
Traveling on the road as much as I do, one of my favorite places to bed down for the night is the La Casa del Camino in Laguna Beach. The Mediterranean style boutique hotel was opened in 1929. If you really want to embrace the life of an ocean town, you can book one of ten suites dedicated to the surf culture. While both room types are lovely, I'm partial to the Spanish-style ones. They have a unique charm providing an old world kind of feel. The furniture is dark wood with dimming electric candles on each side of the bed. The staff is very welcoming. There are several dining options on site and often entertainment in the lobby at night.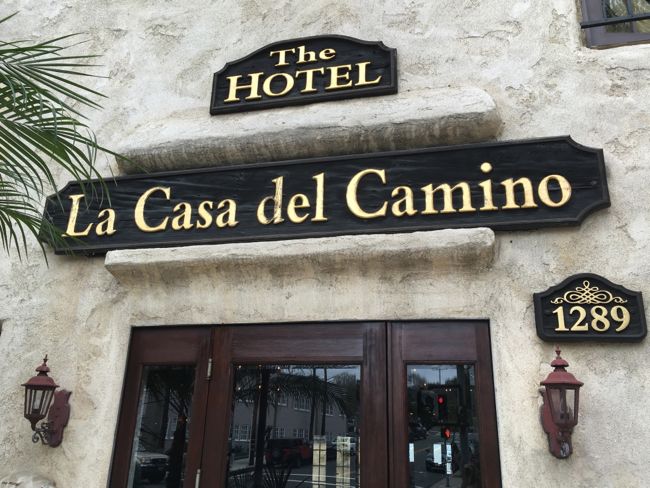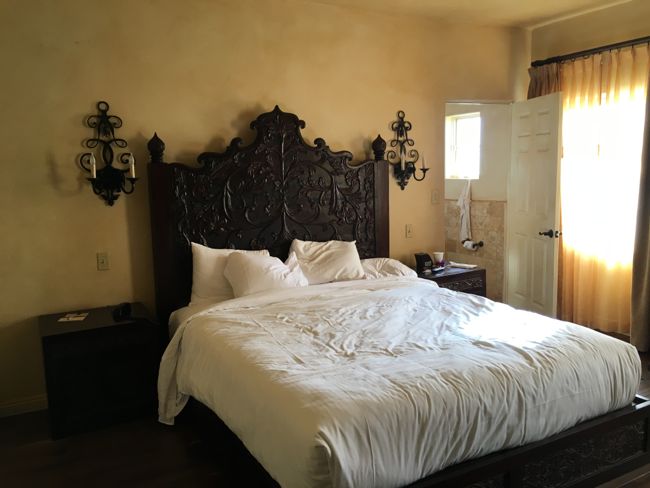 Did I mention the hotel is close to the ocean? The location is perfect. I love to start my days with breakfast on the rooftop lounge. The view is incredible and the atmosphere is serene. It is a quiet place to reflect. I also made a friend along the way who decided to keep me company.
A hike in the Laguna Coast Wilderness Park is a fantastic way to honor your body while taking in some incredible scenery including coastal sage scrub, cactus and native grass. With 42 miles of connected trails and hiking options ranging from beginner to advanced, this is the perfect place to raise your arms and take a deep breath of fresh air.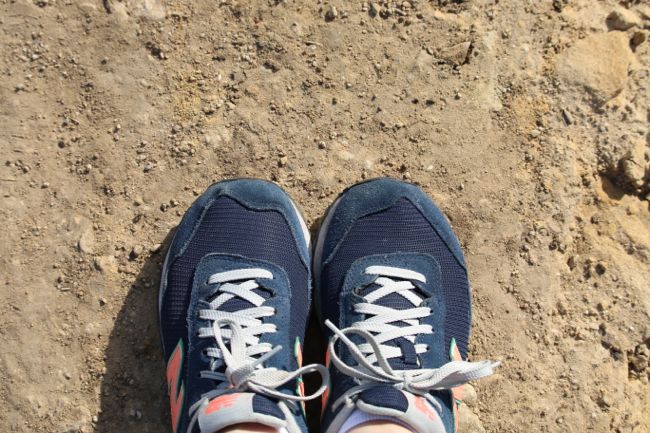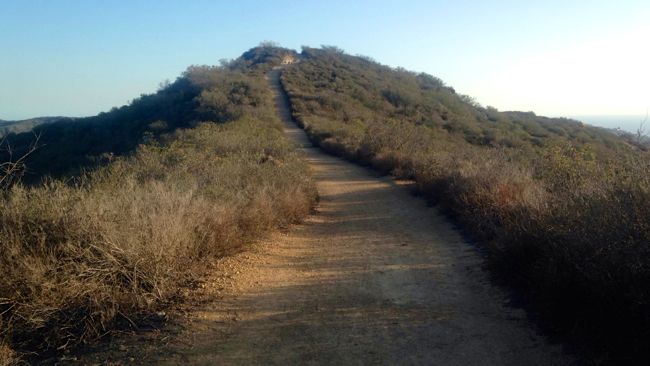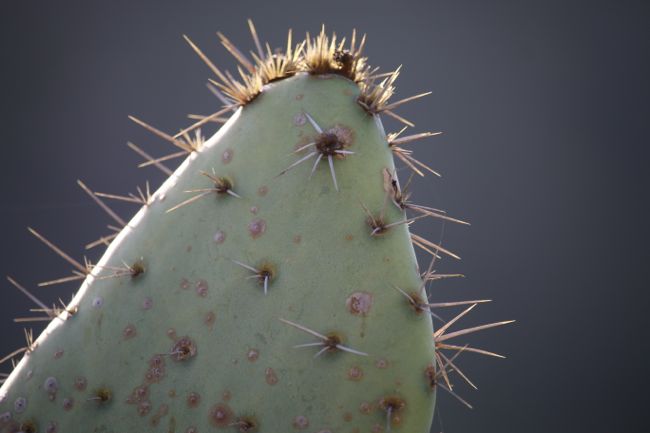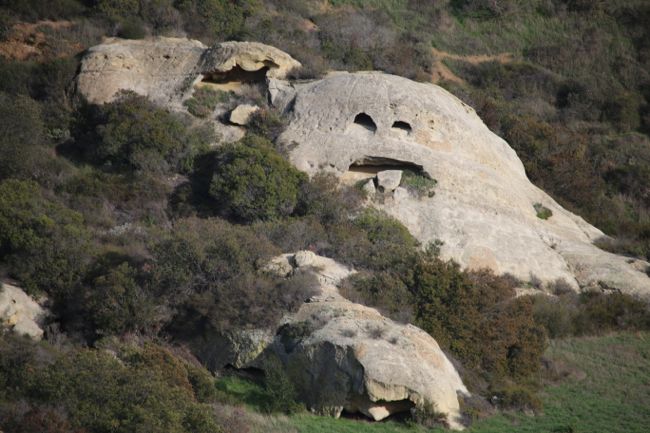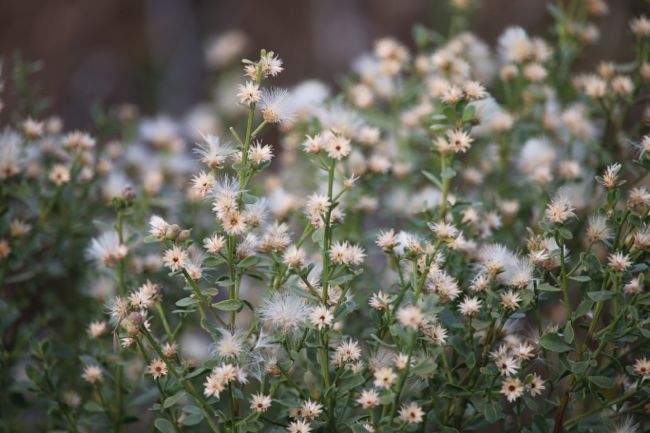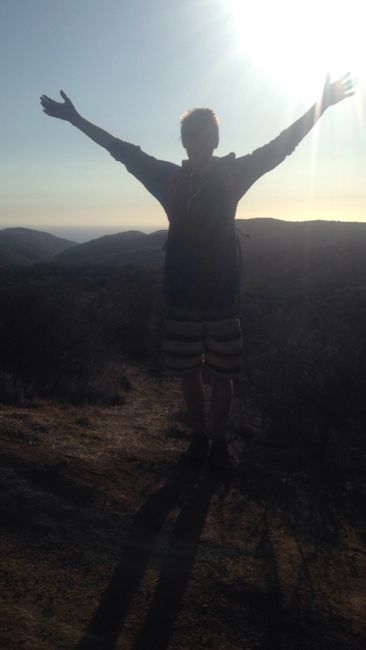 3. PLAY AT THE PACIFIC MARINE MAMMAL CENTER
While bittersweet, I always carve out time to visit the Pacific Marine Mammal Center when in the area. It is an absolute treat to see the adorable patients playing and getting stronger, but it tugs at the heartstrings to think that they were ill in the first place. The PMMC staff work tirelessly to rescue, rehabilitate and release marine mammals that have most commonly suffered from malnourishment, dehydration and respiratory infections. The center allows an up close and personal look at the wonders they do. For more information and to learn how you can help, see A Wish For Wellness.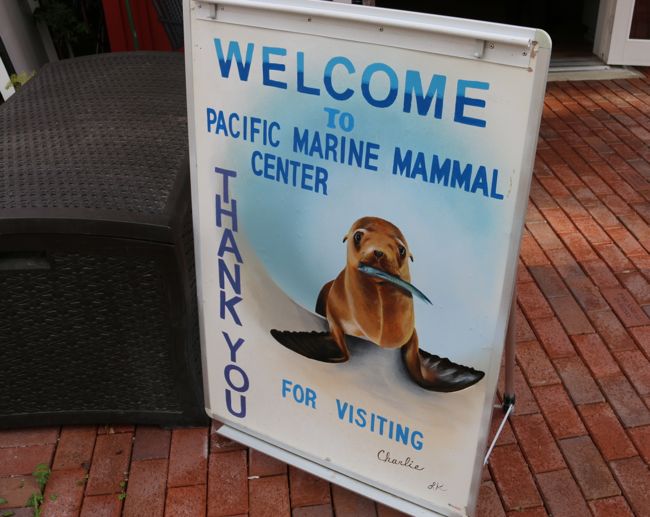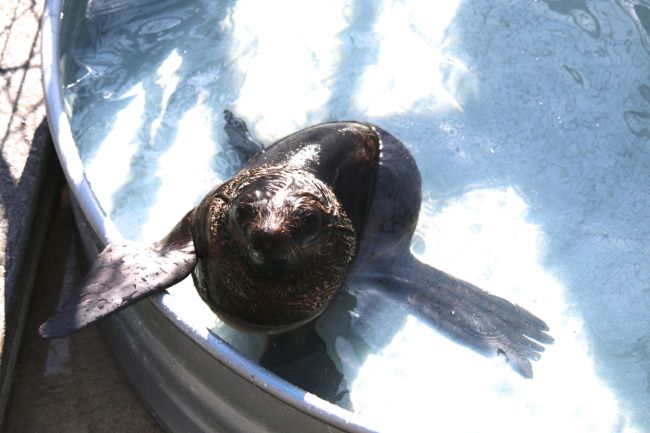 4. STOP AT SOME SPIRITED SHOPS
Shopping options are plentiful in Laguna Beach. There are a variety of shops/boutiques that offer Laguna Beach gear so you can live like a local during your stay or perhaps take home a cherished souvenir. Personally, I love the shops that offer more uncommon finds. I dig Twig for an interesting array of fun gifts, Chakra Shack for spiritual goodies, The Bead Shop for creative crafting and Earth Stones for exquisite rocks that will knock off your socks (plus Elisa is kind of amazing.)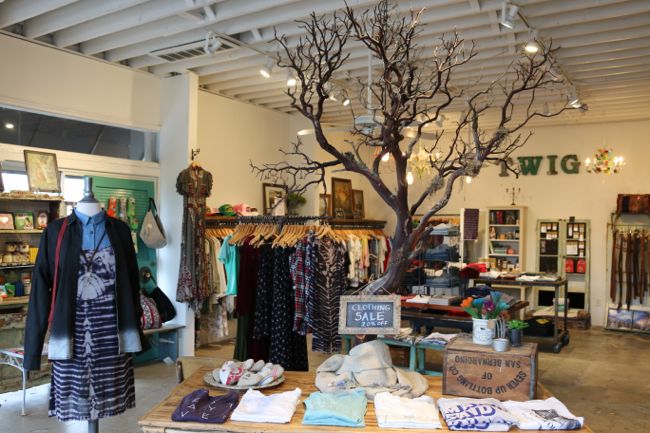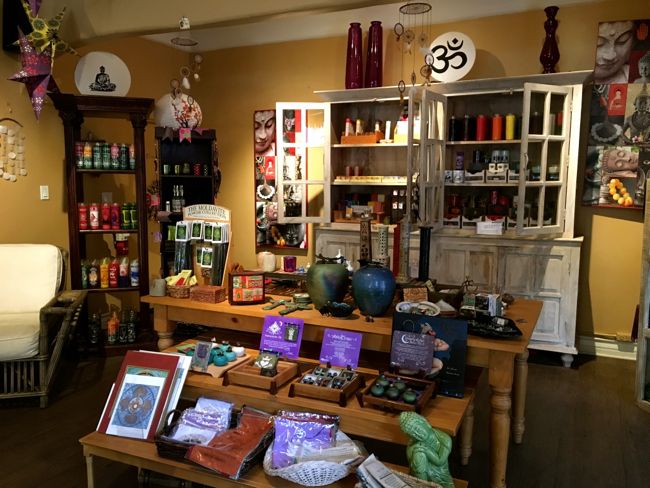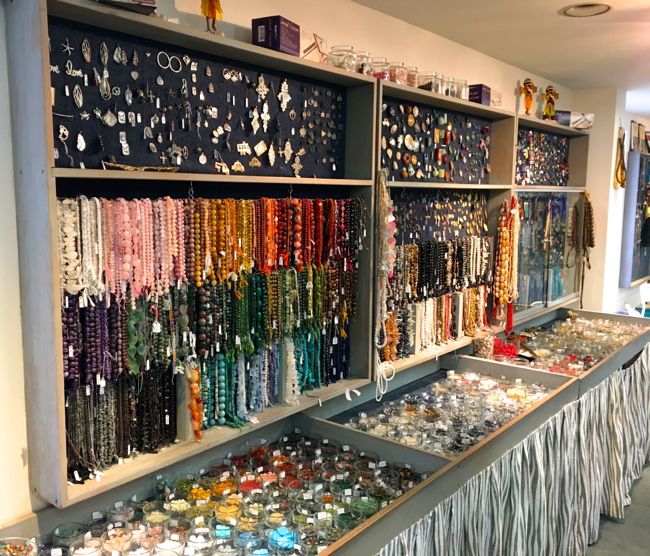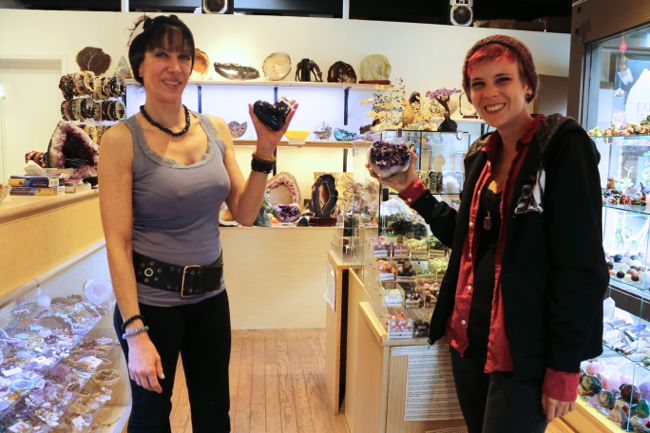 Laguna Village also offers a cluster of cool shops including those filled with art and jewelry. Check out my favorite, Russian Traditions, where you can find a vast selection of nesting dolls and the lovely couple, Pavel and Raquel.
Laguna Beach offers incredible beaches with serene surroundings, surfers riding the waves and protected marine areas. There are multiple access areas and each one offers something a little different.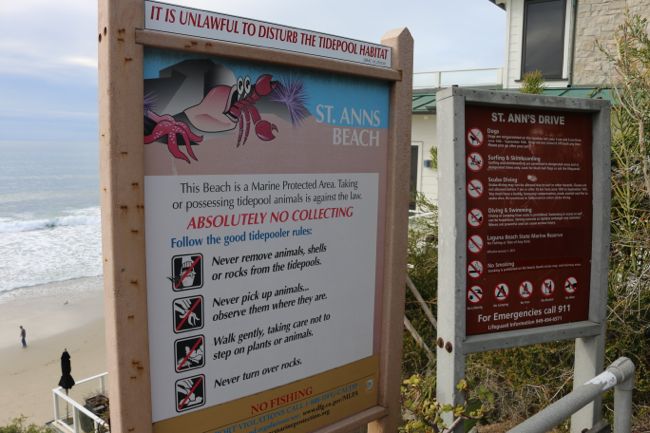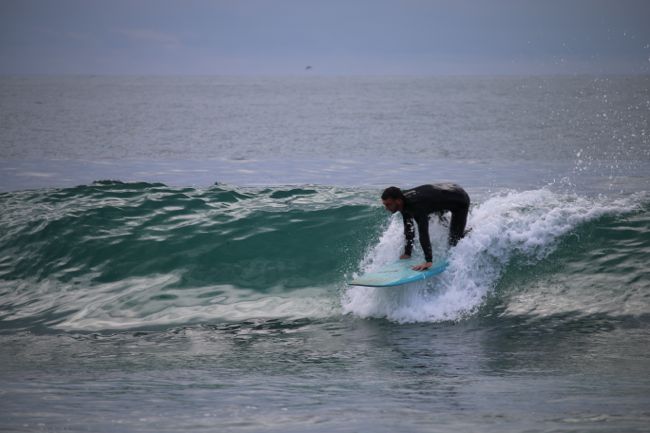 If you are feeling adventurous, 1000 Steps Beach may be something worth checking out. Being a smaller beach, it tends to be less crowded offering a quieter way to enjoy the sand between your toes.
Seating less than 60 people and being noted as the world's second smallest cathedral, Saint Francis by the Sea has an intimate bohemian flair. All of my yogi friends will appreciate the colorful décor that references the chakra centers. What? Yes, it's true. I've never seen this in any other church, but thought it was splendid as was Father Jack who invited those of us who attended mass to stay afterwards for cookies and coffee.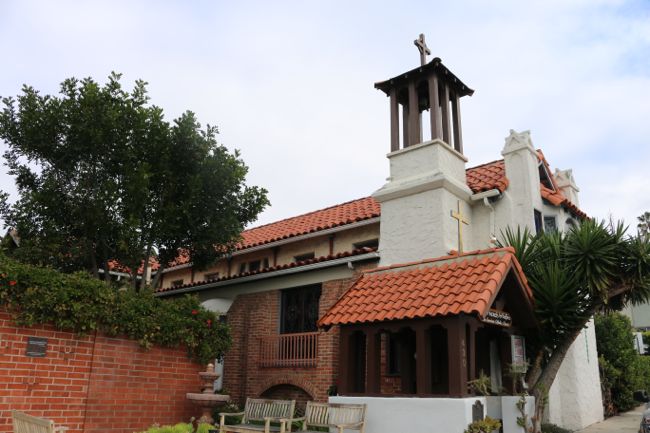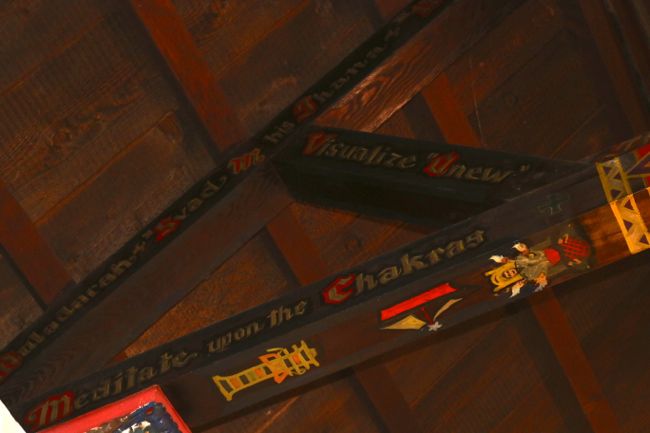 If you check out this historic landmark, be sure to explore the National "Sick Call" Museum located in the choir loft. It is a unique experience containing a collection of tools used in "last rites" rituals. The hours are limited so plan ahead as they are only open for mass every Sunday at 9:30 AM.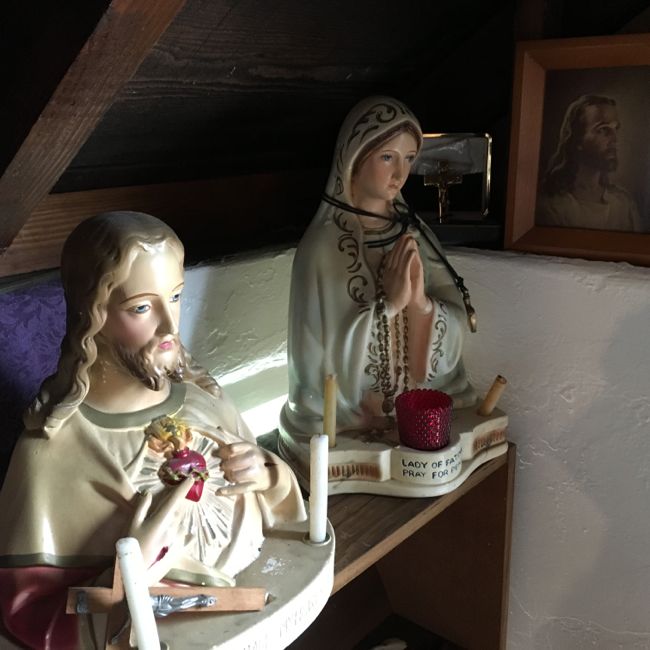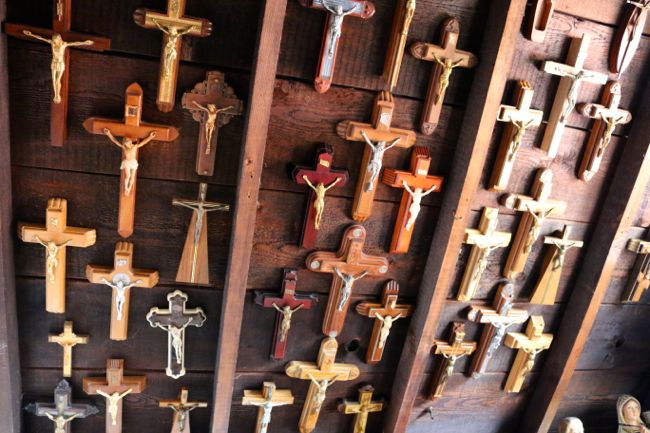 7. PUT A LITTLE YUM IN THE TUM
As you feel a little lighter from melting off any stress after a walk on the beach or a hike, a healthy meal might hit the spot. You can dig in on homemade soups, acai bowls, fresh juices and an array of delicious dishes at The Stand.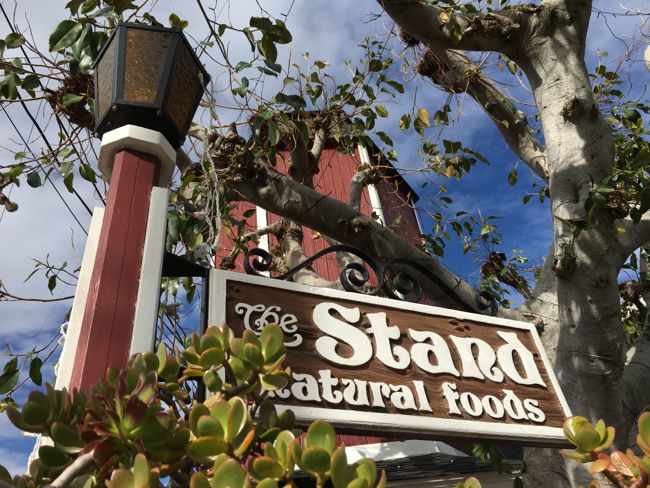 If the idea of something without the word wheatgrass is what you are feeling instead, perhaps a fresh baked stuffed flaky turnover from Sergio's Empanadas will hit the spot topped off with authentic Italian gelato from Gelato Paradiso.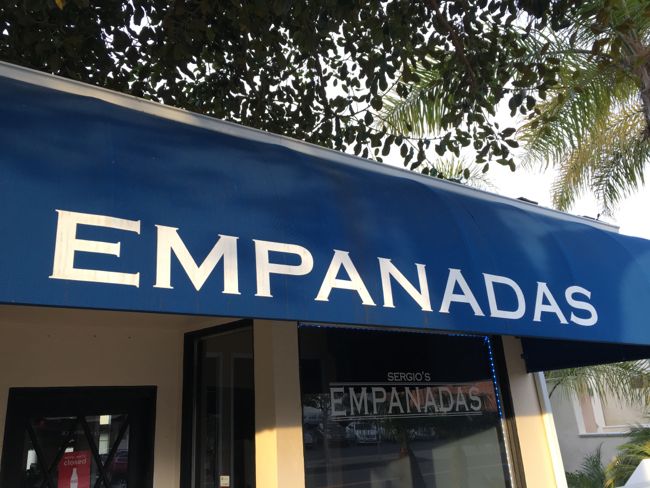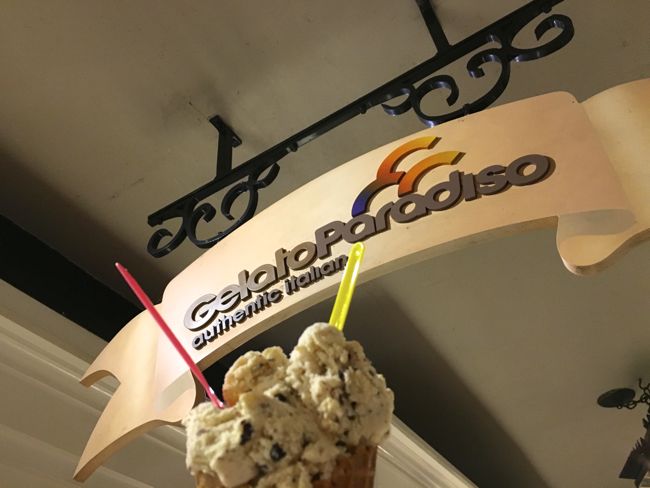 And coffee? How could you not have coffee to start a day or end the evening? As displayed on the A frame outside of Laguna Coffee Company, "Happiness can be as simple as a cup of coffee and the right attitude." Ahh, so true. A good cup of coffee roasted in house can make all the difference.
If you are looking for a beam of wonderfulness to fill your day, stop by and say hey to the Heartist. His mission is "to spread some love & beauty on this planet" as he fills it with his handmade heart pendants. For the story of the Heartist check out: The Man With Many Hearts.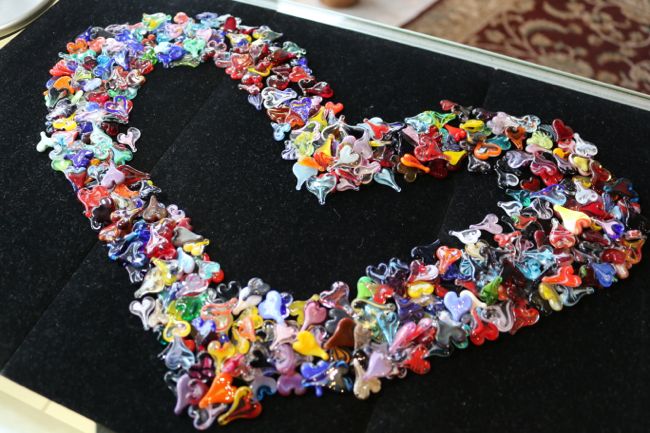 He also has an angel named Cindy on his team that you can find at the Laguna Village location. She glows with each hello.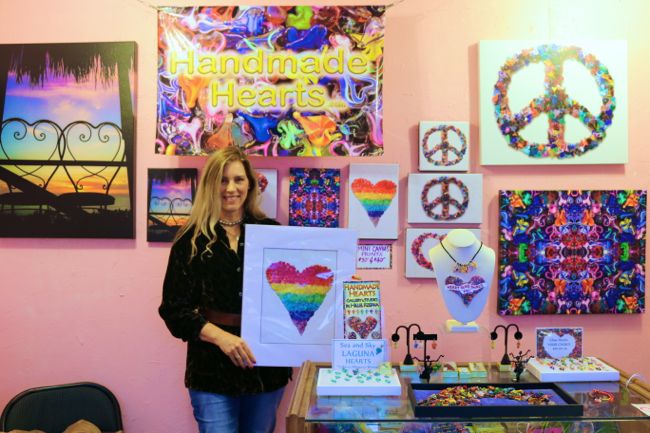 9. VISIT LUCY & DESI
That is right! For all of those old school tube watchers out there, you can visit two palms trees named after Lucille Ball & Desi Arnaz. Apparently, these trees were seen in a 1954 blockbuster film starring the two actors. There is a plaque displayed where the trees stand that tell the story.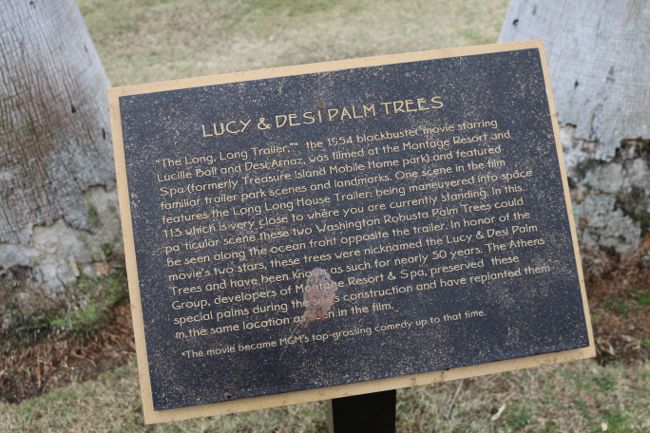 In addition, you can also enjoy your favorite beverage while taking in the grandiose view at the posh Montage Resort and Spa.
10. GALAVANT AT A GALLERY
If art is your thing, then Laguna Beach is in full swing. Laguna Beach takes pride in having a thriving art community and it's not hard to find a gallery close by.
Theodor Seuss Geisel (aka Dr. Seuss) once said, "From there to here, from here to there, funny things are everywhere." This same quote welcomes guests as they enter the Dr. Seuss Gallery where they can witness an ample collection of the artist's work.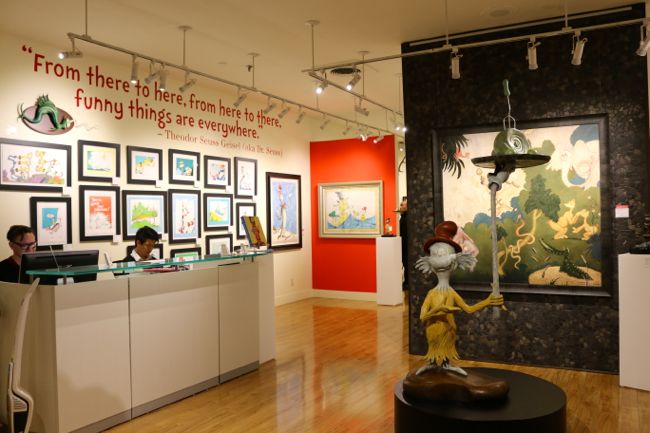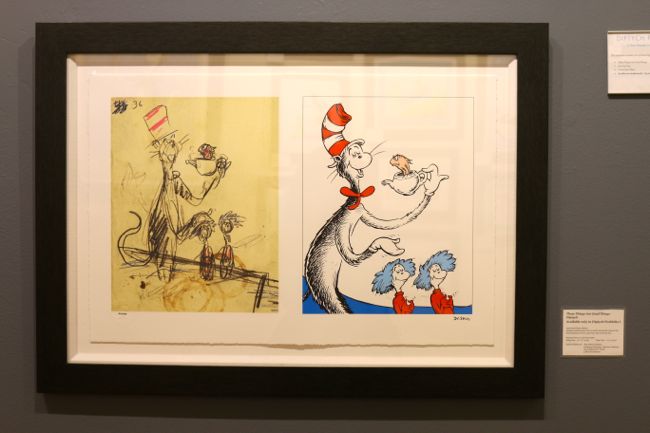 The Laguna Gallery of Contemporary Art (LGOCA) features various mediums of creations from regional and international artists.
If you desire the California vibe tribe then, the Laguna Art Museum is calling your name. It is filled with pieces created by California artists or works that represent life and the history of the "Sunshine State." Maybe you'll be lucky enough to even take in a concert while you are there.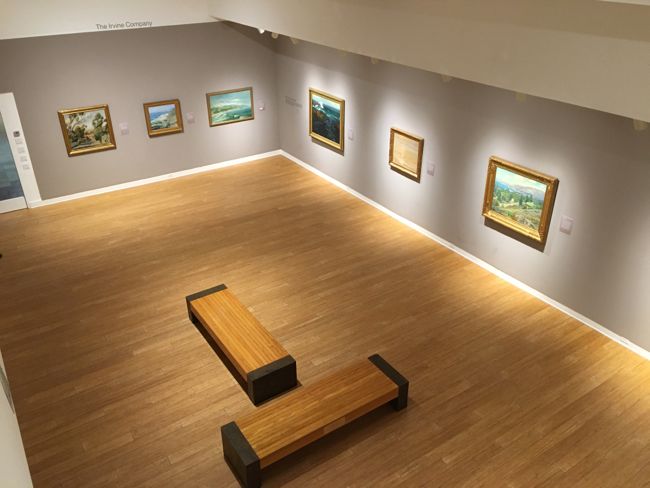 Perhaps Katy Perry got it right when she said, "You could travel the world, but nothing comes close to the golden coast."
Travel Light-
Bohemian Babe